More British Irrelevance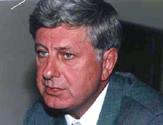 british ambassador keith bloomfield
In an increased effort to sound as aloof and callous as his U.S. embassy counterpart James Moriarty, British ambassador Keith Bloomfield blows a lot of worthless hot-air into Nepal's issues. (Article reprinted from kathmandu on-line; blogdai commentary in blue)
Democracy pre-requisite for peace: UK envoy
KOL ReportKATHMANDU, June 16 -
British Ambassador Keith Bloomfield Thursday said that democracy is an essential pre-requisite for a successful peace process.
No, you fool, peace is a prerequisite for peace. Democracy only assists in maintaining the peace. Better add "functional" democracy to your statement or people will think that you are not talking about Nepal.
"The rule of law and democratic system is essential for ending conflict through peaceful negotiations," Bloomfield said at a programme in Bhaktapur today.
Democratic systems arrive after the rule of law is established. "Peaceful negotiations" tells everyone that you haven't been paying attention to Nepal's core issue: Maoists don't want peaceful negotiations.
Bloomfield said that the United Kingdom has always stood for flexible, selfless and result-oriented peace talks to bring an end to the conflict in Nepal.
Bold and courageous there, Keith.
"The United Kingdom believes firmly that democracy is far more likely to produce the answers we want," said the British envoy, "and end violence to negotiated measurable solutions to the conflict and fundamental reforms."
So nice of you to tell Nepal what you "want." What about
what the Nepalis want?"
We think that the alternatives which are intolerance, autocracy or further violence are much less likely to deliver the answers we want," he saidBloomfield also made it clear that British military aid other than bomb disposal equipment remains suspended. (dds)
"We think...we want... do you get the impression that this guy misses the good old days when the sun never set on the British empire? Typical useless fluff from the British ambassador... follow lock-step with the U.S's disengaged Nepal policy and try not to sound repetitive. The U.K. has sent a blistering L110,000 in military aid to Nepal over the last 4 years---basically, nothing. Why should we even bother to listen to their pronouncements? -
Update: June 21. Busted! Seems old Keith got himself into trouble with the government over his remarks. http://kantipuronline.com/kolnews.php?&nid=43531. Like we've said, the best and the brightest stars of the diplomatic community seldom make it to Nepal. It is considered a "hazard" posting that is usually staffed by diplomats who's careers have stagnated. -=blogdai
-=blogdai